Kitchens are considered one of the most vital portions of the house. Kitchens provide a source of happiness and bonding to the family where the family members enjoy the culinary delights prepared daily. Thus, making the kitchen look its best is every home owner's desire.
When it comes to designing your cooking space, the kitchen cabinet is the one that seeks maximum attention. A kitchen cabinet takes up to 40 to 60 percent of the viewing area. Not only does a kitchen cabinet have a lion's share in visual aspects, but it is also the backbone of the design aesthetics concerning your kitchen's style, persona, and practicality.
While kitchen cabinets come in various colors and shades, a rising trend has been noticed in recent years in installing white kitchen cabinets. We shall explore eight reasons why you should consider a white kitchen cabinet.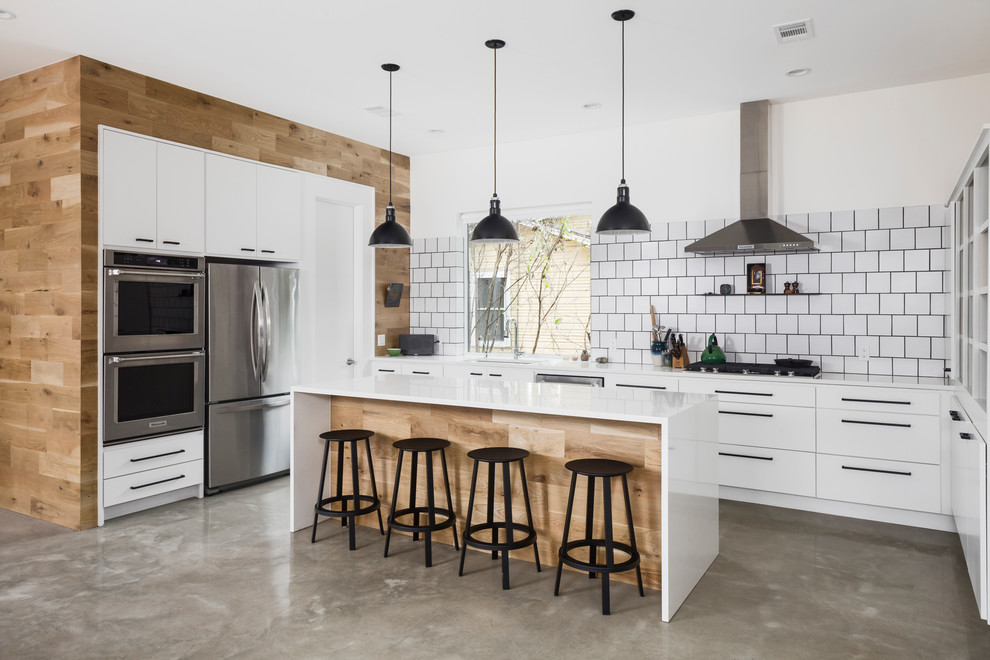 1. Timeless and Classic
White has been a timeless shade in the color spectrum for a very long time. If you are unsure about your kitchen design, its color theme, or the kitchen accessories, then installing a white kitchen cabinet is the best choice.
It is a classic neutral color and can accommodate enormous design alterations and patterns within its ken. Also, a white cabinet will adapt to different color shades if your kitchen requires it.
2. Light Reflection
A white kitchen cabinet reflects bright and enlightens the entire kitchen area. With sufficient natural ventilation, some kitchens do not require artificial lights during the daytime.
Further, a cooking space endowed with a white cabinet makes your kitchen look spacious. So if your area is small, you may consider installing a white kitchen cabinet to make it look bigger. It is because the color white gives a perspective of width and embrace.
3. Contrasting Hues
White can gel very well with myriad colors, including complementary darker shades.
Can you imagine your white kitchen cabinet combining with a vibrant red or a navy blue to give a hallmark royal touch to your revered cooking space?
Or perhaps, you may even mull over a dark tan countertop or blackish gray walls and emerald green accessories if you prefer a modern and mystical kitchen area.
4. Liberating
Since white is a neutral color, it acts as the canvas for your imagination, and literally, there are no limits! This freedom and liberty offered by the white color due to its flexibility and adaptability is the reason it appeals to many households alike.
From stark white to lulling contrasts, a white cabinet can adapt to various colors to give your cooking space a reason to cherish your presence.
5. Aesthetics and Design
A white kitchen cabinet is the most versatile to adopt any architectural kitchen design. Be it the ancient Greek styles, medieval styles, European styles, country styles, or contemporary western styles – a white cabinet is always available.
Further, a white cabinet also bonds well with a combination of one or two styles if you incline such a combination. For instance, it can combine medieval miniature wall designs and modern cookware and cutleries to give you a feel of the best of both worlds.
6. Appliances
White kitchen cabinets can make a convincing case for themselves in giving company to almost any type of kitchen appliance. From the rusty and edgy browns of the hip-hop era to the classic and stainless steel appliances of the modern era, it can easily shoulder the tests of time with grace and practicality.
From monochrome to material, from solid colors to gradient finishes, a white cabinet feels at home in almost every kind, style, make and finish of appliances and kitchenware.
7. Synchronous Lighting
A wisely crafted kitchen design will take the advantage of a white kitchen cabinet's ability to synchronously adapt to myriad forms of statement lighting to make your kitchen feel sophisticated and trendy.
You can light up according to the time of day, the season of the year, or the mood of the time, and your white kitchen cabinet will reflect its brightness just enough to make the entire area sync with your sentiments and mood.
8. Available in Variety
A white cabinet is one of those few having a wide variety in its offerings. You may find a white cabinet with different textures and finishes such as glossy, matte, textured, etc.
Being one of the most versatile colors, white also has a range of shades that fall within its range, such as off-white, pearl, snow-white, frost, and so on. If you are inclined to install a white kitchen cabinet in any of such shades, you can readily find them in abundance.
Wrap Up
When it comes to kitchen cabinetry, it is not just about storage, utility, and space, but it can make your kitchen transform into a real art studio. Choosing a kitchen cabinet from the host of options available requires a certain amount of deliberate thinking about its designs, colors, variety, usefulness, lighting, environment, etc.
We have given you enough reasons to ponder why a white kitchen cabinet is timeless, classic, popular, and trendy. Maybe you should consider them well before making a decision.